İstanbul Kadıköy Akasya MALL
Akasya AVM is a shopping center located in Üsküdar district of Istanbul. By renting a car from Otofilorent Car Rental, you can travel to this shopping center, which offers many brands and restaurants, as well as a cinema, playgrounds, gym and other entertainment options.


We have listed some of the activities you can do at Akasya AVM.


Shopping: Akasya AVM hosts stores of many famous brands. There are products in clothing, shoes, cosmetics, accessories, electronics and many more categories in the shopping mall.


Food and Drink: Akasya AVM is home to many restaurants, cafes and fast-food chains. You can find dining options from Turkish, Italian, Mexican, Japanese and other world cuisines at the mall.


Cinema: Akasya AVM offers a cinema complex with 10 theaters equipped with modern technology. The cinema in the mall shows many new movies every day of the week.


Playgrounds: There are many playgrounds for children in the AVM. These include playgrounds, creativity workshops, science centers and playgrounds for video games.


Gym: The gym located in the shopping mall is an ideal place for visitors to stay healthy and fit. The gym has fitness equipment, aerobics and yoga classes.


Entertainment: Other entertainment options at the mall include a bowling alley, pool tables and other gaming machines.


Akasya AVM offers many activity options to its visitors with shopping, food and beverage, cinema, playgrounds, gym and other entertainment options.
İstanbul Kadıköy Akasya AVM Rental Cars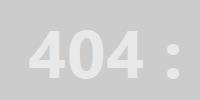 Vehicle Features
Gasoline
Automatic
Hatchback 5 Doors
5 Person
3 Luggages
Rental Terms
Min. Driver Age: 21 - Driving License: 1 year(s)
1500 ¤ deposit is required for this vehicle.
Renault Clio Tce X-Tronic
Vehicle Features
The latest model and well-maintained rental vehicles with insurance coverage are with you at the Kadıköy Akasya AVM location with the assurance of www.otofilorent.com. www.otofilorent.com is the indispensable address for Kadıköy Akasya AVM car rental services.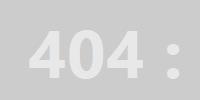 İstanbul Kadıköy Akasya AVM
Akasya AVM
Acıbadem Mah Çeçen Sk No:25 34660 İstanbul
0850 305 00 45